Is there a new square spaced for the newest version of arm connector? The one with the 2 holes?
Sorry, but I really don't know. My build is a batch 3, and it is the only one that I am familiar with.
Yesterday I was able to return to beach flying with my X4! I have been doing "inland" flying since April and had almost forgotten how much fun it is at the beach. The wind all but quit on me, but I still managed to make the "reverse" work…the landing was very fast but exciting…still working on them.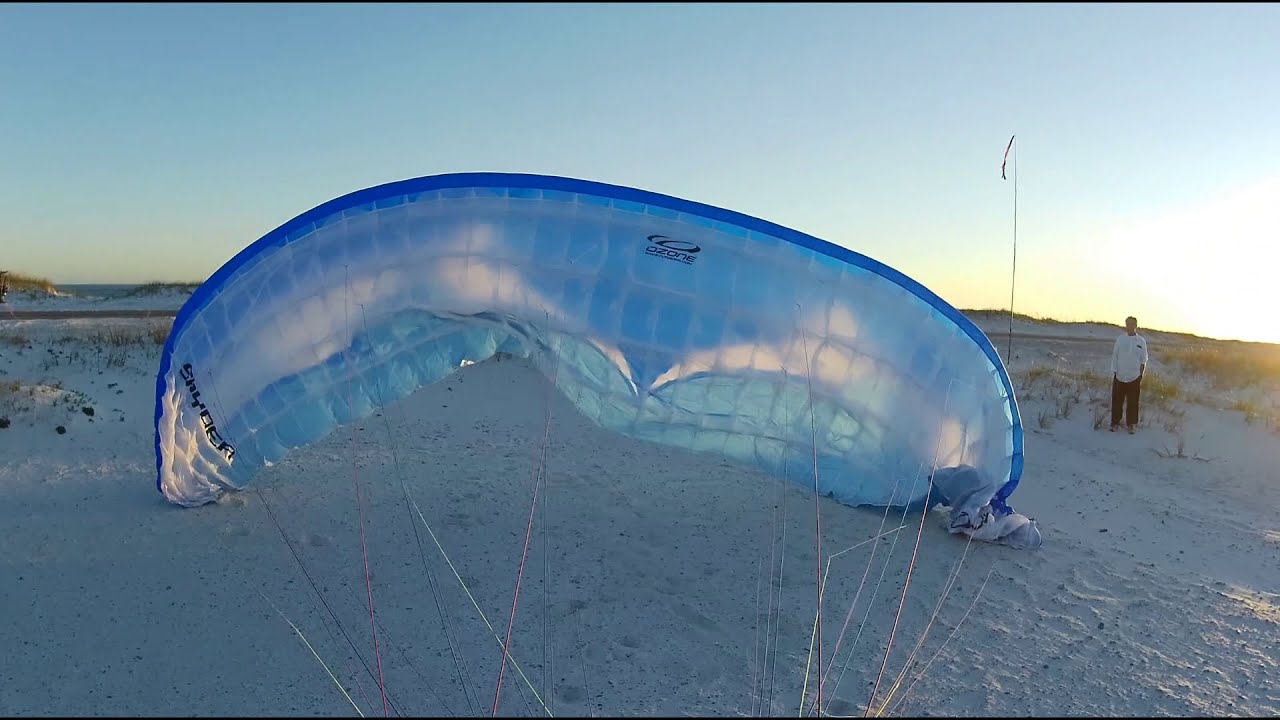 BTW: The new throttle cable continues to work great. It is much heavier duty than the original, and I am much more comfortable with it.
Here's a short flight on a beautiful day on the Gulf…just what I needed! The wind was out of the SE…and as you can see from the video…not many people around. It is a great time of the year for beach flying.

Thanks…in advance … for posting your videos too! Bill
BTW: Over the last year, the X4 has generated lots of questions from ICE pilots and spectators. I personally believe that the SP140 is going to start tipping the scales with the ICE pilots. One of the biggest drawing cards for the SP electric is lack of the usual engine maintenance…the almost instantaneous power, reduced motor noise and hour flight time are big pluses too. It is the future.
My last day at the beach for a while. It was a good flight but ended in shame when I "turtled" my X4. As I was looking at the sky

the X4 felt unbelievably solid. Fortunately, it was perfectly fine…YEA!!! The two lower hoop connector mods that I made (above) took much of the pressure first…but everything was good.

When passersby see the electric, they all ask questions…most like what they see. Even my paramotor friends are interested and ask about the SP140 too. Deep down, they know it is the future.

It was another Great Day!
I would like to wish everyone in our OpenPPG Community a Very Merry Christmas!!



I hope we all stay safe and healthy… and I know we all look forward to the new SP140s early in the New Year! It is always good to have something exciting to look forward to.

We finally got to return to my favorite LZ…it is at the beach.

No more rotor from trees this week!
Here is my flight from 12/22/20…a warm sunny day with great visibility…really nice laminar air too! Cheers, Y'all!
Thank-you for sharing. Nice beach for paramotoring. It's a little cooler here in the great White North. I got a bright sunny and very - refreshing - flight in yesterday. Near freezing at the field and my exposed forhead resulted in a "brain freeze" type headache about a minute into the flight. Unfortunately the GoPro battery was dead.


Cheers to you and yours and happy holidays to everyone.
Another nice day quarantining in the air! … but a bit lower than I usually fly with my X4.

I'm really excited about the SP140. An ICE paramotor is not an option for me. We stay in a "high-rise" condo, and storing gas is not an option. The X4 allows me to get air time at the beach, it's fun and is convenient…but…the SP140 will allow me to fly the length of the National Seashore at our LZ and explore more areas. I know the other pilots will enjoy seeing and flying it too!!

Anyway, here's my short video from about a 20 minute flight the other day. Please post yours when you have time. It helps with quarantining. Thanks!
My throttle broke on the flight above…actually, it broke while I was resetting my wing. I realized what had happened and decided to pay extra attention and go ahead with the flight. The slots for the strap were not very strong on my original OpenPPG throttle, so, after the lower slot failed, I ended up grinding both of them off once back at home and retrofitting. Printing two new throttle halves would not have really improved the design; therefore, I made these changes. It is now much more robust than it was. I hope this helps someone.
I used 3/4" velcro from Walmart…but had to cut it in the middle, flip one piece over, overlap it about 3/4" and stitch the two halves together…not a big deal.
The bottom piece that I designed was printed in PETG, but PLA would probably be fine.
Here is the .stl file …not much to it…I did it in TinkerCad in just a few minutes.
throttle mod.stl (104.1 KB)
Happy flying!!
Hey Bill, nice job! Be careful about the top disk sticking out. It was caught in my lines once during an inflation and napped the plunger. I had to replace the potentiometer. No disk now - I got used to it.
Phil
I just unscrewed that disk. For 14 minute flights the plunger leaves a dent in my thumb but otherwise is not an issue. If I'm wearing gloves it's absolutely not an issue.
The plunger had snapped right off and vanished inside the throttle and I didn't even fly that day🤬
The base of the plunger
You can see it in the middle of the photo
I tried to fix it with a Q-tip and it almost work😁
Bought a new system from Paul and i was back on track
I will be sure to make that adjustment. Thanks, Phil!
Nice flight at the beach…dodging helicopters too.

Very smooth over the edge of the water…so much fun! I am really looking forward to 1 hour beach flights with the SP140.


Two packs should give me a really good day of flying.
Remember, post your flying videos every now and then. I know that I enjoy watching them. Thanks!
Bill
Finally!!! …back at the beach flying my X4 from my favorite LZ!
Also, I installed StuFly on my Garmin…and really like it.
It works only on Garmin, so, if you have one, give it a try.
Bill—Enjoyed watching your flight (with envy)!
Dorian