February 6th through the 9th in Southern California's Salton Sea.
Nice! I flew there once and it was lots of fun.
Are you going?
I have not flown for 6 months, but I do plan on going.
I plan on being there with my OpenPPG.
There are three OpenPPGs at Salton Sea! This is the first time I have seen any others out in the wild.
Craig @youngzaphod and Jeremy (not sure your username), it was great to see you at the fly-in! Three openppg's at the same event, very cool!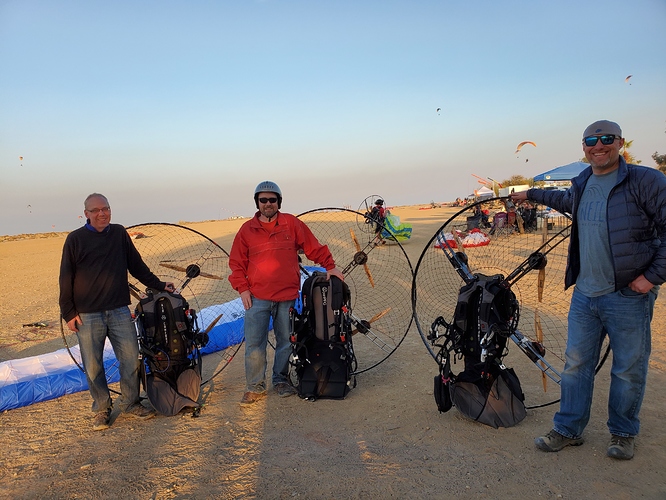 I was there Saturday… I wish I would have seen you guys. I'd love to see your cool flying macjines up close and see you guys fly them. I'll bet you got a lot of interest
I might have gone there just to see you guys too. I'm curious how you recharged while out there.
Camped in the campground with 50A power. Charging with all 3 of my chargers was no problem.