Hi guys,
Have any of you had any issues with the APCO Split-leg harness?
Mine seems to have a manufacturing defect, as shown in the following pics…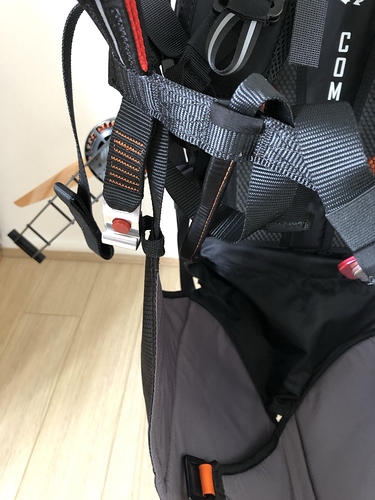 It seems the buckles for the leg-straps were attached on the wrong side. Unfortunately, this causes excessive wear, makes it uncomfortable, and brings about safety concerns. I just sold my old harness, so am now grounded.
I'm hoping to hear back from Paul regarding getting it replaced, but am curious if this is a known issue, or if any of you have a similar issue? I compared with a friend's harness, and with photos across the web, and it seems I'm the only one!? Otherwise it's a great harness, I've used it on many other machines, always and always found it to be comfortable and supportive.