Here's an idea that I was thinking about working on. If this paramotor is all electric. We can interface it with a phone. And then the phone could interface it with a screen so we could do a heads up display(H.U.D) like this.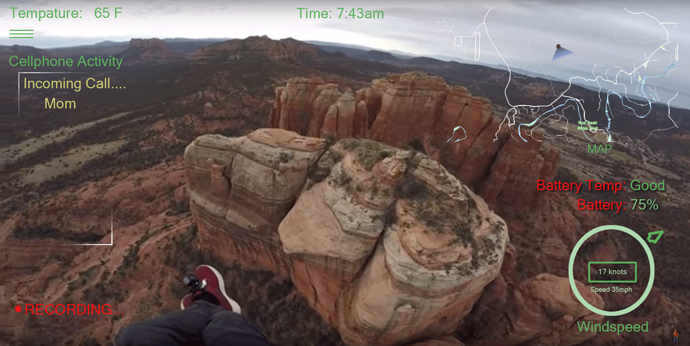 I'm still not sure how to interface the phone into the 'display' that could be on a pilot helmet visor. Maybe use a tiny projector? Do you have any ideas? I'm also looking for ideas on what should be on the H.U.D. wind speed, GPS, Map, Altitude, battery info, etc?
What are your guys thoughts?